PDC General Membership (Zoom) Meeting
December 10, 2020
A request from John French was considered by the membership. John brought a request to the PDC to sign a petition to support the organizations working to get out the vote in the Georgia double U. S. Senate runoff. After discussion, it was decided not to sign because we did not have the time to inform membership about an endorsement vote in time before the Jan. 5 election. Sandra will, however, distribute the petition to all members so that individuals could support it.
John Laird, brand new State Senator representing our region, and long-time member of PDC including past-President, spoke on the following:
Conditions in Capitol for office holders and staff, e.g. John will at this time be in an off…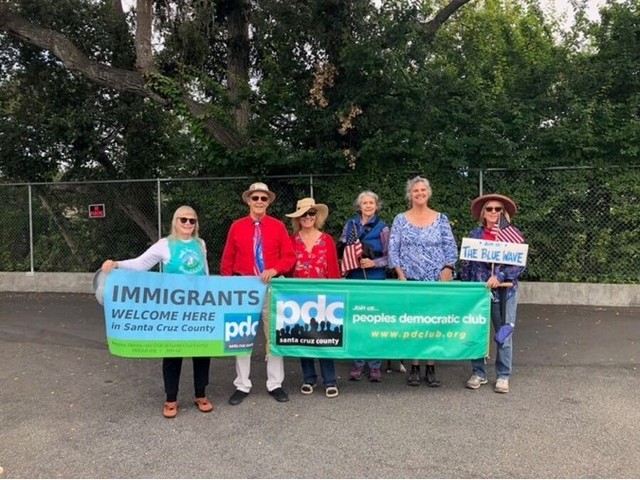 On the 4th of July, PDC showed spirit and dedication by participating with the local Democrats. The crowd was lovely and cheered for us. Pictured here from left: Judy Geer, PDC president Brian Murtha, Sandra Nichols, Gail Jack, Denise Elerick and Ellen Murtha. What great banners and smiles we have!
Use rich text editor Multiple item entry (Return separates items)