In 1988, when Bernie Sanders was first running for the U.S. House, he made a cassette recording. One side was a revealing explanation of what socialism means to him.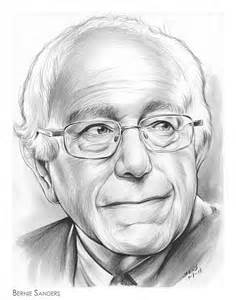 It starts with a vision for a much better world....
"You really can almost take it seriously that you live in a world where it is considered normal that people go around killing each other. You turn on the television, there they are shooting each other. . . you have people who are living out on the streets or in some places on this planet starving to death, while at the same time you have other people who have billions and billions of dollars. More wealth that they're going to be able to use in a million lifetimes."
"The basic insanity of that, the immorality of that to me is so abhorrent that my feeling is that somebody, hopefully, in years to come people look back on this era and say, "How could it be? How could people allow other people to be hungry, starve to death, they having nothing when other people had tremendous wealth?"
... and includes living and participating in a real democracy..... "What socialism means for me is? It really means nothing more than democracy. It means democracy, which means much more than just having the right to vote once every four years. It essentially means that to as great a degree as possible, human beings can control their lives, their workplace, their environment"
... and controlling one's economic destiny. "That's basically what socialism means to me. It basically means that human beings are entitled to have the inalienable right to control their own lives, and that means that when you go to work you're not working for somebody who could fire you tomorrow because they don't like the way you comb your hair or you don't come to work on Sunday or . . . (somebody who) can move the factory that you've worked in for 30 years out of your town because they can make more money going to Mexico."
Source: Bernie's Definition of Democratic Socialism Is What Most Americans Yearn For
By Steven Rosenfeld / AlterNet October 14, 2015
Use rich text editor Multiple item entry (Return separates items)