Attending: Nancy Abbey, Gail Jack, Randa Solick, Ron Pomerantz, Patty Threet, Cappy Israel, Steve Pleich, Nora Hochman, Paul Elerick, Gail Williamson, Franco Picarella, Dru Glover, Dennis Etler, Denise Elerick, Nancy Krusoe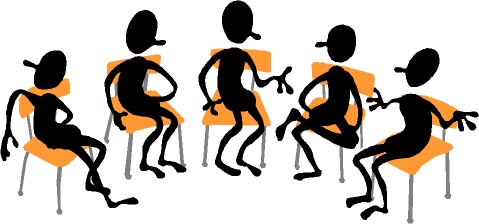 1. Sheriff Jim Hart, with Chief Deputy, Craig Wilson came to present and answer questions about their 21st Century Policing Model. Jim reported that in the first year of his being in the position of sheriff, there were immediate needs to be met, like funding positions. (Hiring isnow more diverse and more reflective of the community.) Jim was successful in establishing a Recovery Center with Federal funding. Janus runs the Recovery Center which includes medical care and referrals for treatment. Jim wanted to expand communication with the public? they have expanded their facebook community. Jim presented information about best practices in community policing. The key to this working is training officers to have a mindset of "guardian" instead of "warrior." [See 21st Century Policing below for "six pillars" of the program.] Sheriffs are adopting body cameras in the next budget cycle. The Sheriff Department has invited the public to come in to see some of the trainings as part of COP, Community Observation Program.
The Sheriff will be phasing out sweeps of neighborhoods? they don't believe this is a productive practice. Jim distributed brochures about 21st Century Policing. The Sheriff Dept. now has a mental health specialist as part of the department. They look for a "Least Harm Solution." SC County Sheriffs are the first agency in California to fully adopt this program.
Jim mentioned AB 953, a bill that passed on racial profiling. Demographics of arrests must be reported.
PDC members then asked questions. There was a discussion about medical care in jail. Some members thanked the Sheriff's Department for handling people with dignity and respect. There were also questions about the relationship of the Sheriff office and Immigration (ICE). SC County doesn't do immigration enforcement.
Gail brought up a letter that was sent by the Deputy Sheriff's Association with references to attacks on law enforcement across the U.S.: a "fear based type letter." Jim said that this letter doesn't reflect the position of the Santa Cruz Sheriff's Department.
2. Gail reported on Cesar Chavez Club, per Tom Batley.
3. Ron Pomerantz reported that Jimmy Panetta spoke at the DCC meeting. Ron said that Glen reported out for PDC at the DCC. Brian Murtha is a delegate to CA State Convention? but no one is being sent from PDC.
4. Fundraising: Next fundraising event is 4/9/16 at 3:00 pm Zach Friend will be our MC. Awards will be given. Beer and wine served, at the Live Oak Grange.
5. Treasurer's Report given out and presented. Bank balance is $3,395.
6. June Primary: There is no need for a PDC candidate forum. At this time, there does not seem to be any real opposition in the Supervisor's race for the three candidates running for reelection: John Leopold, Zach Friend and Bruce McPherson. The DWC is having a forum on 3/19. PDC members are encouraged to attend as we will caucus for endorsements at the end of the Forum.
PDC will have Fall political forums for the November election.
7. State Initiative Report:
­Minimum Wage measures being circulated to get on the ballot.
-Voters Right to Know being circulated to get on the ballot. Has reached the 25% mark so will be referred to the Legislature. See article "Changes in California Initiative Process" below.
­Proposition 30 extension: Statewide measure to save local schools and services. Extension of Prop 30 is for 12 years, and is truly a progressive tax, only personal income tax increase for individuals earning more than 250,000. CTA, SEIU, CFT and Hospital Associations signing on? Monning and Newsom support.
-Nancy Abbey updated us on the California Referendum on the CA. Plastic Bag Ban. It's a confusing measure because it's sponsored by the Bag Industry. Nancy gave out information clarifying that a "yes" vote supports the bill banning plastic bags.
8. Gail reported on new development (Enterprise Project) in Scotts Valley and the lack of affordable housing included in the plans so far. She also outlined several other projects that are being considered for construction at this time. Nancy commended Gail for her leadership in the Affordable Housing Now! Task Force.
9. Randa reported on the Driscoll Boycott: The boycott is against a sub­contractor in Washington State and pickers in Mexico? they are both independent unions. We can do follow up next month with Glen Schaller.
10. We reviewed the developments in the Supreme Court.
11. Nancy updated us on Don Lane's proposal to the Santa Cruz City Council to Decriminalize Sleeping on the streets and end the Sleeping Ban. See article below "Proposed Amendment?" for the actual proposal. Members are asked to email the City Council in support of the changes to the regulations before the issue is taken up by the Council on March 8.
Meeting adjourned at 8:10 pm.
Use rich text editor Multiple item entry (Return separates items)