We at Santa Cruz Sanctuary Camp have often said that the conditions of homelessness exacerbate the problems of being homeless. Nowhere is this more evident than in the enforcement of the current camping ordinance that prohibits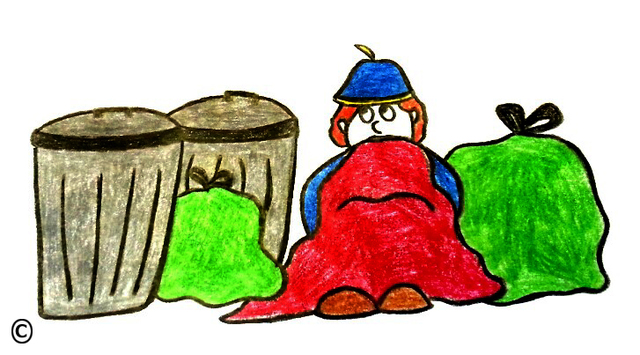 sleeping outside. Humans must sleep. Humans experiencing homelessness have few options and usually have to sleep outside. Unfortunately, getting caught by the police means citations and fines that are often too costly for most homeless folks to pay. The results is that people experiencing homelessness often find themselves with costly, debilitating legal problems. Some people turn to uppers to keep themselves awake at night to avoid confrontations with law enforcement which, of course, creates even more problems, not just for the individual but for society at large.
Fortunately, we have a chance to combat this problem with the system. On March 8th the city council will consider revising the camping ordinance to strike language that prohibits sleeping outside. The amendments to the sleeping ban have been proposed by former mayor Don Lane and will be considered as part of the evening (7pm) agenda. Please come to the city council meeting and voice your support for the proposed change. If you can't come, or even if you can come but want to also make written comments, please write a letter to city council urging them to vote "yes" for Don Lane's proposal: citycouncil@cityofsantacruz.com .
Following are talking points about why this proposed change is a good idea. If you want, I can email you two documents, a flier with the crucial details and also the text of Don Lane's proposal. This Google Groups list has a size limit, and it is impossible for me to send all of that in one email, but I am happy to follow up with you individually. If you would like to respond to this message, please respond directly to me, staceyffalls@yahoo.com, instead of hitting reply which will go to the whole group. We are trying to keep the number of emails folks get through our google group to a minimum. If you email me directly, I can send the two documents.
Here are the talking points.
Recommended Amendment to Camping Ordinance: To introduce for publication amendments to Section 6.36 of the Municipal Code (Camping) to remove reference to the act of sleeping and use of blankets as violations of the ordinance.
Santa Cruz does not need a sleeping prohibition in our Camping ordinance to effectively manage our public and private spaces.

All the activities that trouble so many of us: dirty campsites, long-term occupation of locations within parks and greenbelts, human waste depositing, etc. are fully addressed in other provisions in our Camping Ordinance, along with our ordinances on littering, public urination/defecation, trespassing and "hours of use" in our parks.

Santa Cruz's ban on sleeping outside has not been an effective tool in reducing the number of homeless individuals in the city, even with one of the most restrictive "sleeping" ordinances in California.

Once the winter shelter program ends in March or April, the city of Santa Cruz will have something like 15 to 20 unrestricted emergency shelter beds available on any given night. At the same time, there will be literally hundreds of individuals in our community without shelter. In other words, adequate shelter space does not exist. Our existing ordinance, under current circumstances and based on the DoJ (Department of Justice) opinion, is criminalizing some people simply because they are homeless.
The US Department of Justice presented the following to a federal judge considering the constitutionality of a law in Idaho similar to Santa Cruz sleeping regulation:
"When adequate shelter space exists, individuals have a choice about whether or not to sleep in public. However, when adequate shelter space does not exist, there is no meaningful distinction between the status of being homeless and the conduct of sleeping in public. Sleeping is a life-sustaining activity ? i.e., it must occur at some time in some place. If a person literally has nowhere else to go, then enforcement of the anti-camping ordinance against that person criminalizes her for being homeless."
The US Department of Housing and Urban Development, the government's primary source of funds for homeless programs, is now telling local communities that their applications for federal funding will be scored lower if criminalization of involuntary acts such as sleeping outside is part of local policy. If one reads the government's definitions of "criminalization of homelessness" it is abundantly clear that Santa Cruz's ordinance on sleeping falls within that definition. (The Santa Cruz area receives more than $2 million annually from the HUD and some of this could be in jeopardy.)
HUD has begun scrutinizing communities' efforts to reduce criminalization as part of the nationally competitive CoC funding process. The 2015 CoC application required that communities implement specific strategies that prevent criminalization of homelessness [and] describe how they are reducing criminalization of homelessness.' Thus, communities that continue counter-productive criminalization are at greater risk of losing critically needed HUD (Continuum of Care) CoC funds."
The United Nations Human Rights Committee made the following statement in reference to the criminalization of homelessness in the United States:
While appreciating the steps taken by federal and some state and local authorities to address homelessness, the Committee is concerned about reports of criminalization of people living on the street for everyday activities such as eating, sleeping, sitting in particular areas etc. The Committee notes that such criminalization raises concerns of discrimination and cruel, inhuman, or degrading treatment (Articles 2, 7, 9, 17, and 26 of the Human Rights Covenant the US ratified in 1992.).
Use rich text editor Multiple item entry (Return separates items)