Drew Glover, founder and executive director of environmental sustainability nonprofit Project Pollinate, will throw his hat into the ring for one of four Santa Cruz City Council seats in the Nov. 8 election.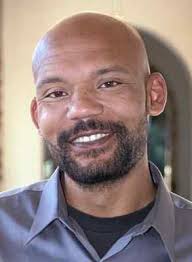 Glover, 30, said the council and city government power structure's makeup do not fully represent the community's makeup, a point that spurred him to run. He cited in particular recent decisions made contrary to popular public opinion on the Police Department obtaining a BearCat vehicle, leasing the Beach Flats Community Garden and other issues.
"I think that it is time for change in local city government that represents the people and not special interest groups," Glover said.
Glover said as a council member, he would be concerned in particular with human rights, environmental sustainability, food/social justice and fiscal responsibility. He first considered running two years ago, until realizing that his then-Live Oak residency was outside city limits. He was born and raised in Santa Cruz and has lived in different areas of the county.
"The experiences I as a mixed-race individual, my mom was white and my dad was black, so my existence in Santa Cruz, being raised by a single mother and understanding the hardships of housing, job availability, education, child care, transportation ? I had all those different aspects that go into living in a wonderful community like Santa Cruz," Glover said.
The downtown resident said he is a couple credits shy of graduating with a degree in sociology from Cabrillo College, an effort put on hold nine years ago by his diagnosis of testicular cancer, now in remission. In addition to his work with Project Pollinate, which assists community organizing as part of its mission, Glover is volunteer coordinator and program design staff for the Santa Cruz County Community Coalition to Overcome Racism and vice president of communications for the United Nations Association of Santa Cruz County's board.
Glover said he has a "huge network of mentors" assisting him in his run, consisting of local leaders from youth advocacy groups, education and former stints in elected office. He said he values and would promote consensus and respectful teamwork among his peers for the betterment of the community, if elected to the council.
Use rich text editor Multiple item entry (Return separates items)