By Jessica A. York
Santa Cruz Sentinel; June 30, 2016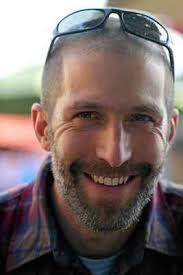 Longtime The Bike Church mechanic and nonprofit director Steve Schnaar will make his first bid for a Santa Cruz City Council seat in November.
The 38-year-old Westside resident, who founded in 2010 and continues to run the Santa Cruz Fruit Tree Project, said he strongly considered running for a council seat two years ago, but ended up backing off and supporting candidate Leonie Sherman's campaign instead. Schnaar also served as treasurer on Councilman Micah Posner's 2012 council campaign.
This year, Schnaar said he is taking steps to seek his own council seat, after regularly seeing the public's will go unheeded in recent years.
"I've been dedicated to serving and improving our community for years, and I'm interested to have the opportunity to advance the issues that are important to me in a new way," Schnaar said. "I want to see issues like affordable housing and environmental protection in the current climate, the protection of the Beach Flats Garden and some other issues I've listed on my website. I'd like to see those advanced and it's going to take more than one person to do that, but I think I could be one of those people."
Schnaar has been a Santa Cruz resident for the past 15 years, living previously in Michigan, where he obtained a bachelor's degree while studying physics and philosophy, and growing up near Baltimore. He is married to teacher and homelessness issues advocate Stacey Falls. While involved in numerous volunteering efforts during his time in Santa Cruz, Schnaar said he began to expand the diversity of his engagement in the past seven or eight years.
Schnaar serves as a Resource Center for Nonviolence steering committee members, co-founded and organizes the monthly Santa Cruz Bike Party events, youth bike club leader and served for six years as the administrative director for the Santa Cruz Hub for Sustainable Living, through 2014.
A source of Schnaar's drive is rooted in his religious practice and daily meditation, he said.
"I have studied all the different scriptures and traditions and even things outside side of traditional religion. It's not so much that I have a particular faith or belief system, but it is a central part of my life," Schnaar said. "The center of my life is a cultivating of peace in myself. My family relations and community involvement are all a reflection of something that's starting within my personal practice."
For more information on Schnaar, visit steveforcouncil.com.
Use rich text editor Multiple item entry (Return separates items)