How Delegates are chosen....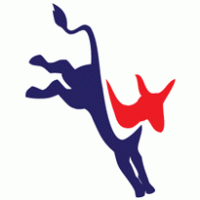 The governing body of the California Democratic Party is the Democratic State Central Committee (DSCC). The DSCC is made up of approximately 2,800 - 3,200 members ("Delegates") coming from each of the following three groups in roughly one-third proportions:
Delegates Elected Through County Central Committees
Count 4 per County Central Committee plus 1 for every 10,000 registered Democrats in the county When Depending on County, County Central Committees elect delegates between the General Election and Feb. 7 of the odd year Voting Delegates are nominated by fellow members of their County Central Committee Forms Contact your local County Central Committee for more details
Delegates Elected Through Assembly Districts (ADDs
) Count 14 AD Delegates (7 women and 7men) are elected at Assembly District Election Meetings (ADEMs) held in each of the 80 Assembly Districts When ADEMs are held in January of odd-numbered years Filing Deadline to file is 30 days prior to the ADEM Voting Any Democrat residing and registered to vote in that AD, can: 1) run for Delegate; 2) attend and vote at the ADEM Forms Assembly District Delegate applications available on the Party's website: cadem.org
Delegates Appointed by Elected Officials
/ Nominees Count All Democratic elected officials and nominees (including Congress members, Statewide officials and State Legislators) are delegates; each is also allowed to appoint between 2 and 6 delegates, Leg/Cong Leadership are not only delegates and will appoint their allotted delegates as mentioned above and may also appoint 90 (30 each) more delegates, CDP Leadership (two vice chairs, controller and secretary) can appoint 30 delegates (6 each) When Deadline for submitting Appointments is February 7 following the General Election
ROLE OF DELEGATES AT CDP CONVENTIONS
Together, Delegates vote and conduct Party business at the yearly State Convention, including:
Election of CDP Officers: Chairman, two Vice-Chairs, Secretary and Controller (in odd-numbered years after presidential elections)
Election of 16-25 Regional Directors who function as liaisons between the California Democratic Party, County Central Committees, and Democratic Clubs in regions comprised of 3 to 5 Assembly Districts (in odd-numbered years)
Endorsements by the California Democratic Party for partisan legislative and statewide offices in California
Positions on Ballot Propositions (as needed)
Establishment of the official California Democratic State Party Platform (in even-numbered years)
CDP Resolutions (in all odd-numbered years)
CDP EXECUTIVE BOARD
While the entire Democratic State Central Committee meets only once a year at the State Convention, the Executive Board (E-Board) of the DSCC meets at least two additional times each year to conduct business that comes up between conventions. This includes Standing Committee and Caucus meetings and electing members to the Democratic National Committee (in presidential election years).
Elections to Become an E-Board Member
County Committee Representatives: (1 for each 100,000 registered Democrats in the county) Election held at DCCC meetings in odd-numbered years after the convention.
Assembly District Representatives: (1 per Assembly District) Election held at ADEMs in January of odd-numbered years.
There are approximately 330 E-Board members, including
:
U. S. Senators (2)
U. S. Congressmembers (2)
Statewide Officials + BOE Members (10)
State Legislators (2 Assemblymembers / 2 Senators)
Standing Committee Chairs / CoChairs (20-30)
Caucus Chairs (19)
CA Democratic National Committee Members (23)
County Central Committee Representatives (100-110)
Assembly District Representatives: 1 per AD (80) ? President, California Democratic Council (1)
President, California Young Democrats (1)
Chair of a CDP Statewide Chartered Organization
All current and immediate past CDP officers (40)
Use rich text editor Multiple item entry (Return separates items)