Submit to PDC executive committee for review at www.pdcnews@calcentral.com by July 6. The
committee may respond in one of four ways: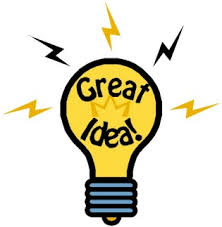 Accept the proposal for presentation at the PDC retreat on July 23,

Request further clarification or additional information,

Suggest your proposal be combined with another similar proposal, or

Reject the proposal as one not within PDC priorities or capacity.
Accepted proposals -will be presented at the retreat orally and in print. Information to be provided:

1. Goal of project: specific solution to a problem (i.e.; "establish mini-house village to provide housing
un-housed" as opposed to "reduce homelessness". )

2.
How would this be accomplished? Description of project. (200 words or less)
3.
What impact on the issues (ex.

affordable housing, election funding, etc.) could be expected by
accomplishing this?
4.
Would this be a PDC led effort or a collaboration with another group?
5.
Other organizations involved in this collaboration.
6.
Person hours, skill sets needed.
7.
Chair of the project team.
8.
PDC members willing to work on project - minimum of two (not including chair).

9.
Budget.

10.
Timeline - start and end date.
Use rich text editor Multiple item entry (Return separates items)