We lead the developed world in homelessness:
One of the most crushing outcomes of runaway inequality is homelessness. According to the National Coalition for the Homeless, homelessness has multiple causes including foreclosures, poverty, decline of work opportunities, reductions in public assistance, lack of affordable health care, mental illness, addiction and domestic violence. Many of these causes are directly related to and exacerbated by rising inequality.
As the wealthy deploy tax shelters both here and abroad, the money for affordable housing, urban shelters and public assistance has declined. Gentrification of urban areas has further driven up housing costs and pushed low-income residents from single room hotels, boarding houses and shelters. The housing crash, brought to us by Wall Street, dislocated many more from their individual homes and low-income rental apartments. As inequality continues to rise, we can expect runaway homelessness as well.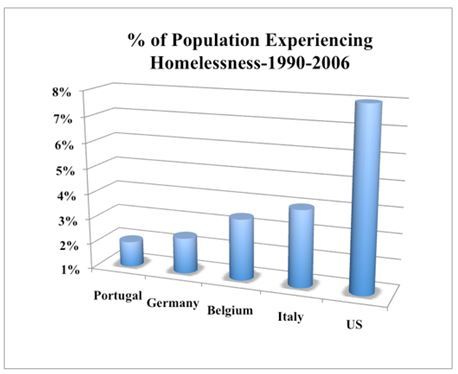 Use rich text editor Multiple item entry (Return separates items)